Are you wondering where you fit in, or what your major will be?
Are you excited about the life sciences?
Would you enjoy using biological skills and knowledge in a hands-on field of study?
If so, then a major in Agricultural Biology may be right for you!
The Entomology, Plant Pathology, and Weed Science department is a multi-disciplinary group of scientists and teachers whose mission is to provide academic instruction, research and service that focuses on managing pests in semi-arid ecosystems. The strength of the department is the interaction of these disciplines in understanding the biology of pest organisms, their interactions, and how pests impact urban, agricultural and natural resources. The teaching and research emphasis of the department is on problem-solving. The department teaches integrated biology so students can understand and manage current and emerging issues in plant and animal health and protection, using tools from molecular to landscape scales.
Many of our graduates with a B.S. degree in Agricultural Biology will pursue advanced degrees in the sciences or prepare for admittance to professional schools (medical, dental, etc.). A diverse undergraduate degree program is offered with four separate options that allow students to tailor their program for careers in the commercial sector, such as agricultural consulting and pest management or for careers with county, state, or federal agencies as research technicians, land managers, extension agents and more. Our graduate degrees in Agricultural Biology prepare students for careers with government agencies, academic research, and industry.
Research
The majority of the agricultural ecosystems in which department members work are considered regional specialty crops, and are responsible for significant economic contributions to the state.
Left unresolved, biotic plant, urban, and livestock pests significantly reduce income, yields, product quality, marketability, and quality of life. Solutions for biotic pest threats are rarely permanent due to continued changes in hosts, pest adaptability, new plant pest introductions, and the inclusion of evolving genetic research.
Several of New Mexico's most economically viable crop systems are grown in only a few other areas of the country with few, or no other institutions involved in providing solutions to our regional pest problems.
Teaching
The education of department undergraduate and graduate students benefits greatly from faculty research directives, as do commercial agriculture and urban communities. Department research laboratories employ approximately 65 students in positions that encompass all the departmental research disciplines including molecular-based plant protection programs and applied research.
The diversity and in-depth research experience adds significantly to not only the academic side of a student's formal education, but also enhances that student's ability to compete for numerous career positions. Faculty research experiences continually find their way into the classroom where current pest management issues are incorporated into lectures.
The career outlook for department graduates remains strong. Few universities are able to provide the diversity of crop, urban and livestock protection skills to which Entomology, Plant Pathology, and Weed Science graduates are exposed.
---
Entomology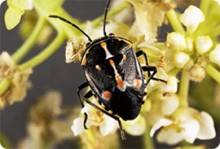 Plant Pathology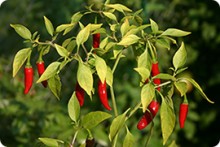 Weed Science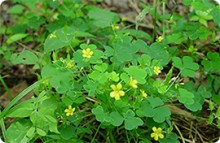 Learn more about EPPWS

Why EPPWS?
¿Por qué EPPWS?

Impact Report

 Events
---
Contact Us
Department of Entomology, Plant Pathology & Weed Science 
MSC 3BE
Skeen Hall Room N141
New Mexico State University
Las Cruces, NM 88003-8003 
Phone: (575) 646-3225
Fax: (575) 646-8087
Email: eppwsdep@nmsu.edu