News and Events
For more up-to-date news and events, check out our EPPWS Facebook Page.
August 2016
NMSU researchers find natural immune stimulator for chile plants (Read more…)
June 2016
Upgrades of NMSU nematode lab to help local growers (Read more…)
April 2016
EPPWS entomology students share their experience while exploring Belize! Check out their blog and their latest YouTube video!
July 2015
Plant Pathology professor Jennifer Randall finds disease-causing bacteria stunting pistachio trees (Read more…)
June 2015
New NMSU Arthropod Museum curator will lead outreach activities and expand the collection (Read more…)
May 2015
We are pleased to welcome Dr. Leslie Beck as our new extension weed specialist (Read more…)
September 2014
NMSU professor teaches the good, bad, and ugly about mushrooms (Read more…)
March 2014
Check out the Tropical Insect Ecology blog where students of EPWS 451/551 share their experiences while exploring the jungles of Belize from March 21-30, 2014 (Read the news article…)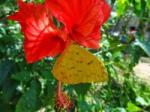 February 2014
EPPWS graduate student, Melise Taylor, places first at this year's annual SSE meeting (Read more…)
August 2013
Creepy-crawly horror movie night and more exciting activities in store for EPPWS (Read more...)
Urban Entomology assistant professor, Dr. Romero, discusses the fascinating world of bed bugs (Watch the video...)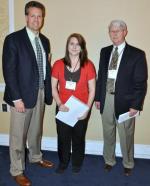 February 2013
Insect Expo captivates hundreds of children during visit to NMSU (Read more…)
January 2012
"Earth as Art" is now on display in the teaching wing of Skeen Hall (Read more…)
October 2011
Dr. Jill Schroeder explains the relationship between yellow nutsedge, purple nutsedge and nematodes, and how this pest complex can adversely affect the production of chile and cotton (Read more…)
July 2011
Congrats to our first place winners at the first annually held Weed Olympics! (Read more…)
Archives
Department Newsletters